Legacy Giving
Your Gift Will Support Our Mission to Help Families and Individuals.
Doorstep has been here, helping our neighbors in need, since 1966.
Through donors like our member congregations, individuals, community groups and businesses, we can continue providing these vital emergency services. We now have the Doorstep Endowed Fund with the Topeka Community Foundation to make it even easier to leave your legacy to Doorstep.
"With the assistance of faith-based organizations, community members and groups, Doorstep, Inc. will provide short-term emergency aid to families and individuals in need and provide information on services to promote long-term self-sufficiency for our clients."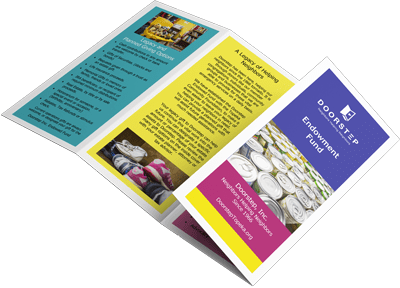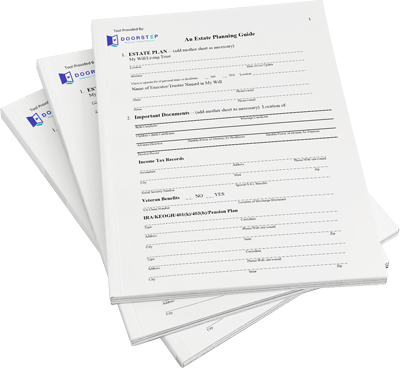 Your legacy gift to Doorstep can help us continue this vital work into the future.
You can designate a specific amount or percentage of your estate to Doorstep. You can also designate Doorstep, Inc. as a beneficiary of an IRA or 401(k) retirement fund.
However you may choose to give and leave your legacy, please remember Doorstep.
General Information
Rent Assistance requests must go through the City of Topeka's EAS Program. You will most likely need to leave a message and wait for a call back.
EAS Phone: 785.368.9533
EAS Email: EAS@topeka.org
Website: https://www.topeka.org/eas/
Utility Assistance is by appointment only. Please call us at our number below to see if funds are available.
Address
1119 SW 10th Ave.
Topeka, KS 66604-1105
Office hours: Monday-Friday 8 a.m. - 3 p.m.
Client service hours: Monday 9:30 a.m. - 1:30 p.m.
Tuesday-Friday 9:00 a.m. - 1:30 p.m.
Phone: 785.357.5341
Fax: 785.232.4865